Finnish Game Jam run a second round of our scholarship program with the Scholarship for Castle Game Jam 2016 (SWE). The ticket for the scholarship came from a private donor, as Rachel Ponce was not able to participate to Castle Game Jam and wanted to hand out the ticket to our scholarship program. We thank of this opportunity! In addition to the ticket, Finnish Game Jam will offer a stipend of 300 euros to cover the travel expenses.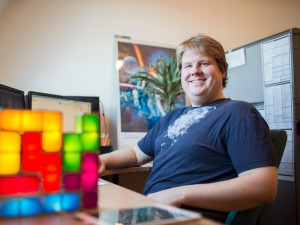 We decided to select Henri Sarasvirta from the applicants for his outstanding jamming background. He has participated in more than a dozen game jams and every Global Game Jam since the very first Finnish Game Jam in 2010. Henri sends his regards: "Jam jam jam! Castle jam sounds like an awesome possibility to take jamming one step further. Having one week to develop games means a total of 168 hours of active development time (Not…). Big thanks for FGJ for making this possible!"
We are happy to send Henri to represent the Finnish game jam scene, and look forward to hear how jamming in a castle feels like!
Castle Game Jam is organized by James Newnorth from Newnorth Technology. For more information, go to: http://www.castlegamejam.com/