As the third scholarship in Finnish Game Jam's scholarship program, we awarded a ticket for InnoGames Jam in Germany. In addition to the ticket, Finnish Game Jam will cover up to 500 euros of the jammer's travel expenses. This scholarship will take the jammer to the first major game jam arranged at the gamescom trade fair. Selected projects of the jam will have an opportunity to showcase their jam game at the world's largest game convention.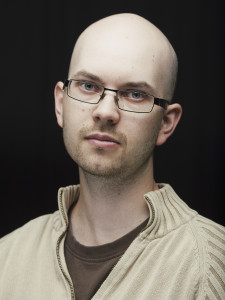 We selected Panu Akrenius from several great applications. Panu has created music and sound design for several jam games, but is a versatile jammer and can take various roles. Panu sends his regards and describes his expectations: "Like most of the creative processes, I expect that the upcoming jam session is going to be about inspiration and discouragement, hope and despair, humans and zombies, awesome ideas that are a nightmare to implement, and so on. But in the end, it's hopefully going to be an experience that leaves a positive sense of accomplishment, and a handful of new acquaintances."
Have a great jam at the InnoGames Jam, Panu! We are looking forward to hear the experiences and lessons learnt from this jam!