Dear jammers and all jam-minded people! We are glad to invite you all to the Finnish Game Jam Awards 2019!
A good amount of jams have happened this season, and we're happy that all of you jammers and volunteers, both old and new, made these events possible. Together we want to celebrate the spirit of jamming community and creativity that has no limits!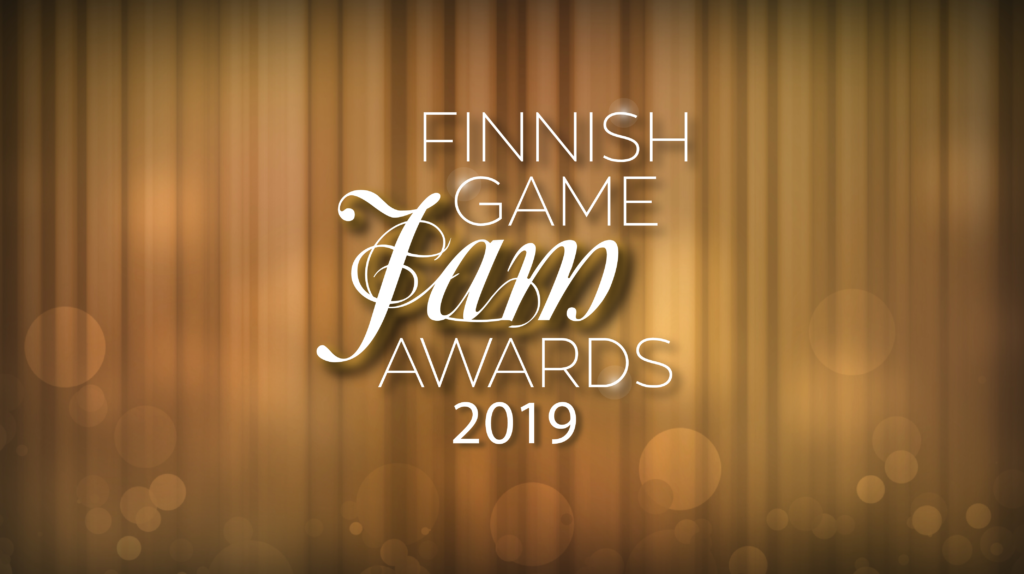 When: 13th of December, 18:00-23:00.
Where: Arcade5, Lapinlahdenkatu 16, Helsinki
Why: Because we can!
Some programme highlights include red carpet, good music, official award ceremony, fancy photoshoots and fantastic people.
Join the event by purchasing the ticket through Eventbrite link.
You can find the Facebook event here.
See you all there!