Third international Jam Jam Festival 2019 gathered jam organizers from all over the world to the forests of Sappee, Finland, to network, share ideas and relax in good company. This year was the biggest Jam Jam ever with almost 80 participants!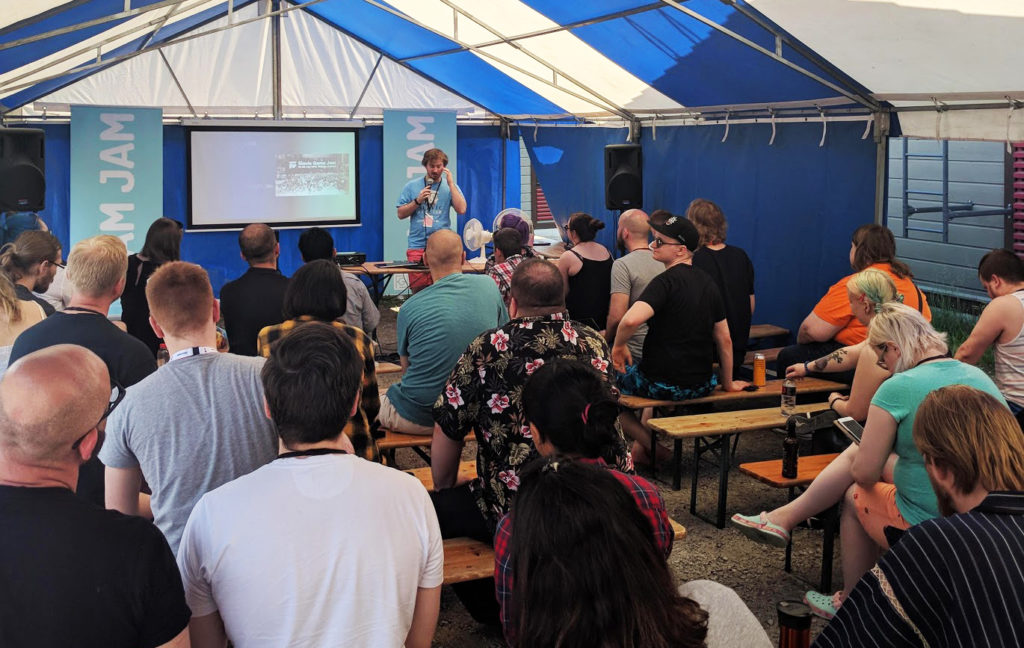 The Seminar Day offered talks from jammers and game jam organizers from all over the world: Finland, India, Romania, UK, Poland, Estonia, USA and Denmark.
Keynote speaker Yadu Rajiv from Bangalore, India, talked about the game jamming and game development communities and in India. Jupiter Hadley, the founder of indiegamejams.com, talked about her journey trying to play and document as many indie games as she can.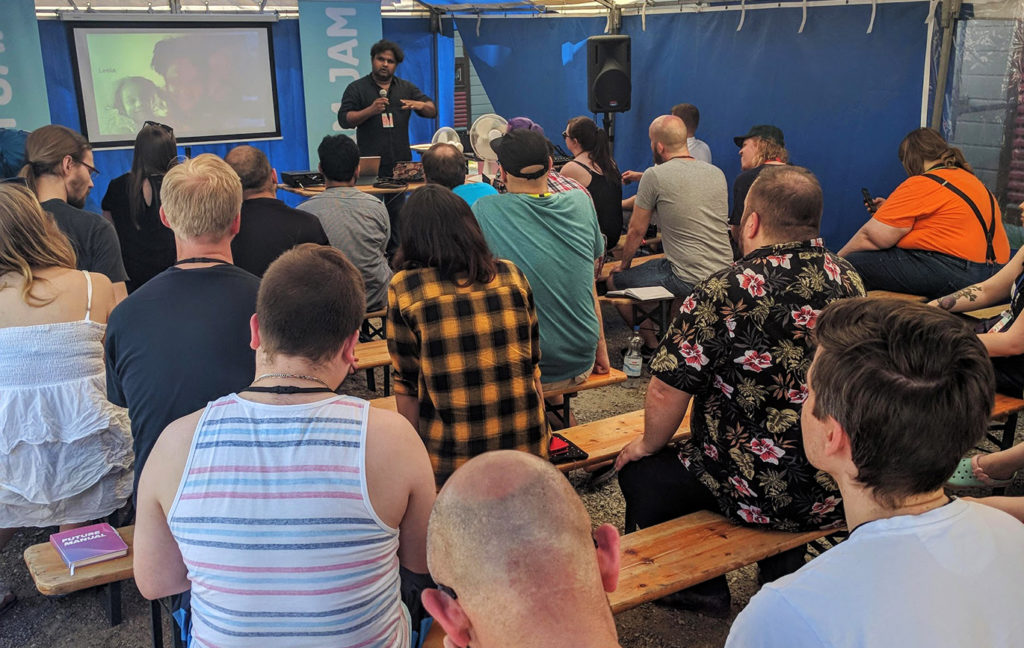 The full Seminar Day schedule was as follows:
Keynote: Yadu Rajiv: Game Jams in India – Our Story So Far
Kacper Domański: Game Jams of Poland
Mathias Jensen: More than a Jam: Nordic Game Jam's Evolution
Chris Filip: Learning to Let Go
Johanna Summers: 47 to 47,000 – Managing Community Events on a Global Scale
Sebastian Laitila: Using Service Design in Hackathons and Game Jams
Licia Prehn: Jamming With Blind People and Being Nice
Jupiter Hadley: Trying To Document All the Game Jam Games
Julia Rässa: Love Is Tested… and Debugged!
Elie Abraham: How Jamming Saved/Ruined My Life
In addition to the seminars on Saturday, the Sunday was filled with workshops that any participant could organize. The workshop themes ranged from jam stories to making pancakes to jamming an entire song.
Naturally there was also a game jam! Henri Sarasvirta hosted a 1 hour game jam in one of the cottages. The theme world tries dilation was randomly generated. A total of 11 games were made! You can find and download all of them in itch.io: https://itch.io/jam/jam-jam-1h-jam-2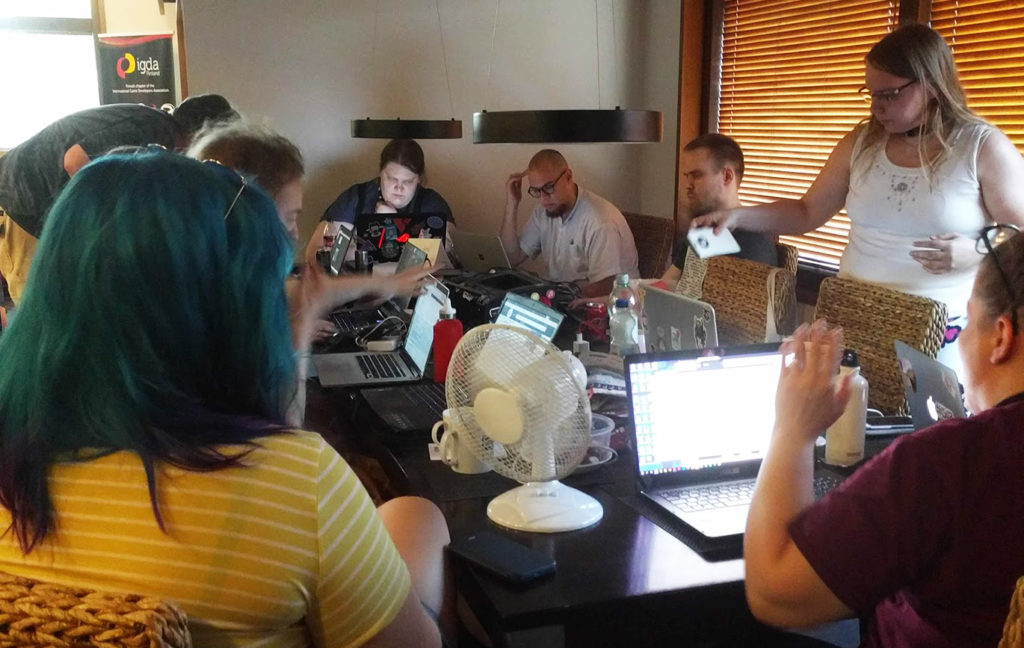 Thank you for an amazing event, and see you at Jam Jam Festival 2020!