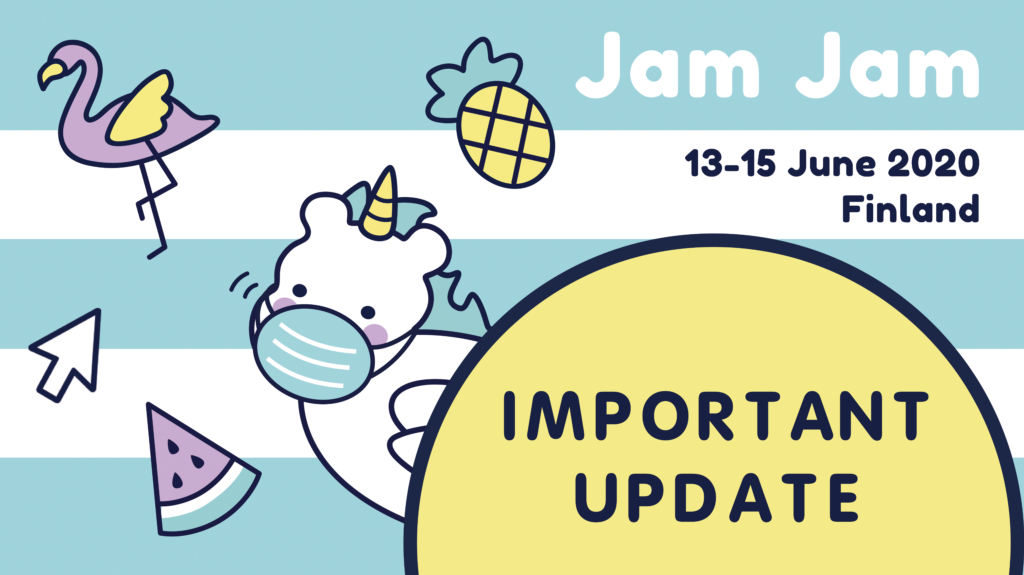 Dear Jam Enthusiasts, 
It is with heavy hearts that we are cancelling Jam Jam 2020 due to the Covid-19 crisis. We are truly disappointed that after a year's worth of planning this year's event, we won't be able to bring together our fellow jammers, educators, partners, and invited guests. 
Everyone who purchased a ticket will receive a full refund in Eventbrite in the near future. We will do our best to ensure that the refunding process goes as smoothly as possible. 
We want to thank you all for your support. We believe that great things happen when the community comes together and connects all of us. Plans for Jam Jam 2021 next summer are in the works and additional details will be announced later.
If you have any questions regarding the Jam Jam 2020 cancelation please don't hesitate to contact us.
Please take care of yourselves, your family and friends! During these uneasy times, we should unite now more than ever and fight the spread of Covid-19 together by washing hands and engaging in social distancing. Stay healthy!
Faithfully yours,
FGJ team