Can you create a video game while cycling?
The question will be answered by two game developers, Samuli Jääskeläinen and Jonne Harja. In May 2017, they will take a journey from Helsinki to Malmö, generating power and creating a game while they cycle. The duo travels with a tandem bike creating as clean and green game as possible. All happens in the saddle: one codes, the other one steers, while a dynamo and solar panels produce electricity.
The final destination for the team is the Nordic Game Conference where the game will be available to play. Follow the developments of the crazy ride from the official #jambike17 Facebook page or on Twitter with the hashtag #jambike. For any questions, contact jonne.harja@finnishgamejam.com.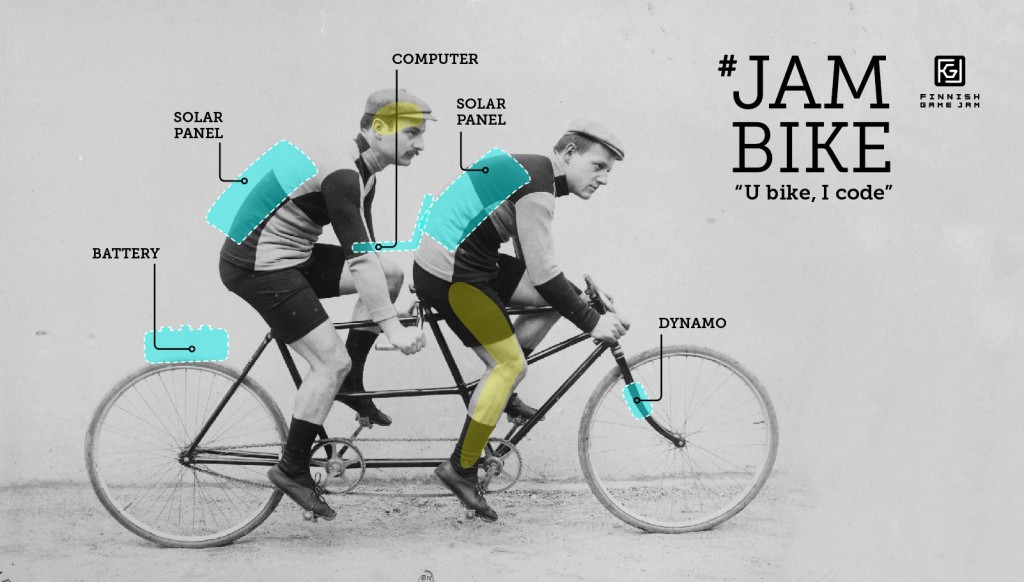 Save
Save