Another FGJ wrapped up, thank you everyone!
Global Game Jam weekend has come and gone and we are one jam experience richer. 48 hours is a short time to develop a game from scratch, and every year we are amazed at what the jammers are able to do within such a limited timeframe!
This year in Finland we had a total of 884 jammers who developed 218 games. You can find all the games on the Global Game Jam page: 
https://globalgamejam.org/2019/games?title=&country=FI
On a global scale there were in total 47 000 jammers who made 9000 games at 860 sites in 113 countries, which makes this Global Game Jam the biggest game jam ever held! 10 new countries joined the fun, as sites were set up in Azerbaijan, Iraq, Sri Lanka, Kazakhstan, Kosovo, Kenya, Ivory Coast, Myanmar, Namibia, and Rwanda.
The global theme for GGJ19 was "what home means to you", and jammers incorporated it in their games in countless different ways: there was homesickness, homelessness and house parties, to name a few.
We were lucky to have amazing national and local sponsors this year as well. We want to extend a big thank you to all sponsors one more time, we couldn't have made #FGJ19 this awesome without them
The national gold sponsor was Supercell.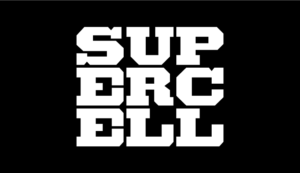 The national silver sponsor was Veikkaus Game Studio.

Thank you again everyone who attended or followed the action through our streams and social media, it was a blast of a weekend!
See you at the next jam!